One Merchant Account for All Your Business Needs
Get your small business to go digital and stay on top of your finances with MPay Business. Open a merchant account from your mobile in 24 hours and start enjoying our broad range of services suited to meet your business needs. Everything from payment acceptance to POS solutions, eCommerce, logistics management, and more - you name it, we have it.
MPay Pro Merchant Account
Accept payment anytime, anywhere, anyhow.
With MPay Pro merchant account, you can start accepting all card payments, including credit, debit and prepaid cards, along with QR code payments in your store via our MPay Pro mobile app and secure payment links.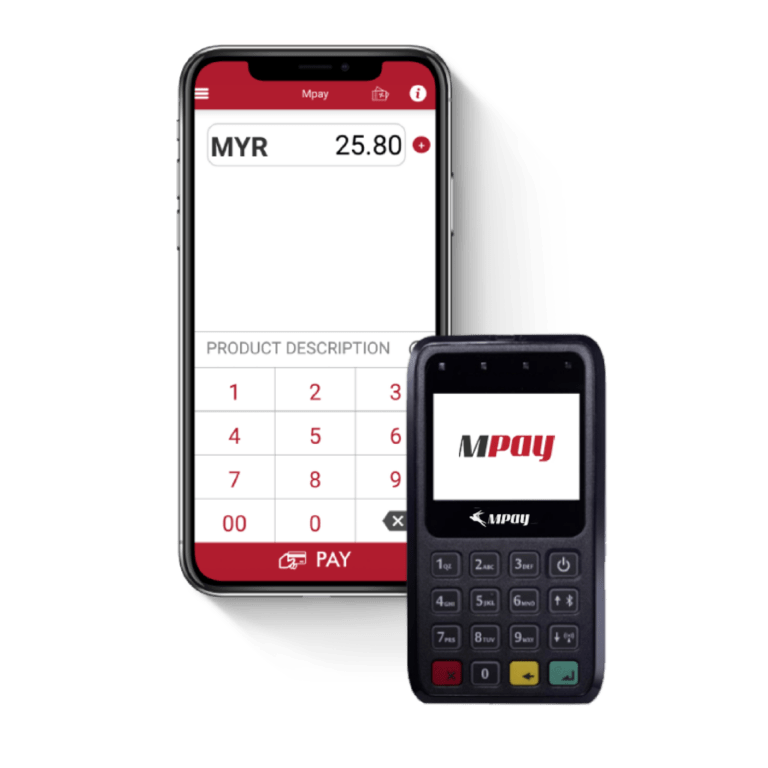 24-hours Digital Onboarding
Bank Negara Malaysia notified onboarding process and AML/CFT 2020 compliant.
Fast & Easy Deployment
Instantly accept card, e-wallet and QR code payments for your store.
Dashboard & Analytics
Centralized dashboard to manage your orders, track sales report, create campaigns, and more.
SSL Certificate Secure Payment
Encrypted and private secure network to protect your online activities and transactions.
Omnichannel Payment Capabilities
Accept payment in-store, online and via URL links.
Available on iOS and Android
Simple and familiar app design to provide you the best experience.
Explore Our Other Payment Solutions
iPOS
Connect your Android, iOS mobile app and websites with MPay payment terminals by using IPOS - an API integrator middleware app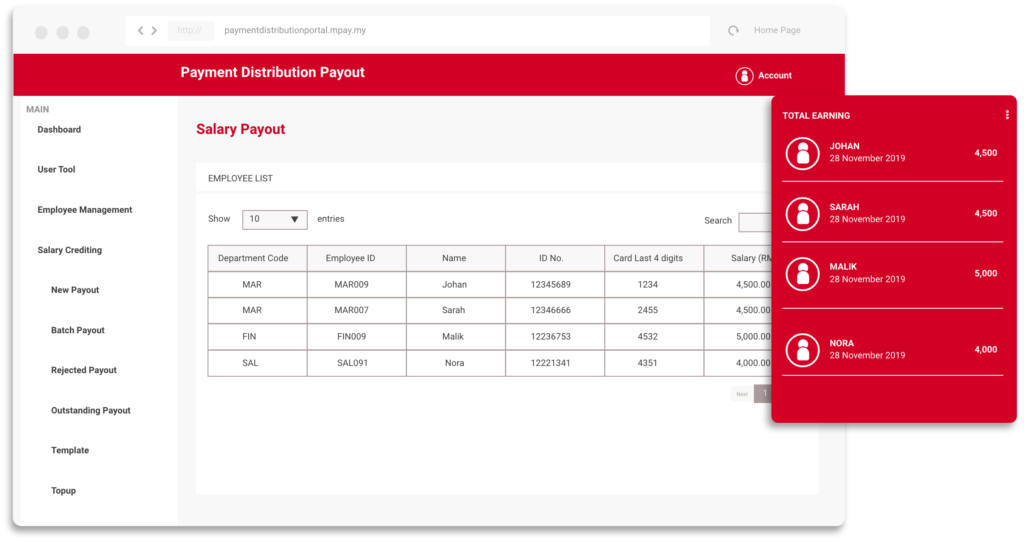 Internet Payment Gateway
Accept online payment directly and securely between your online store and our IPG.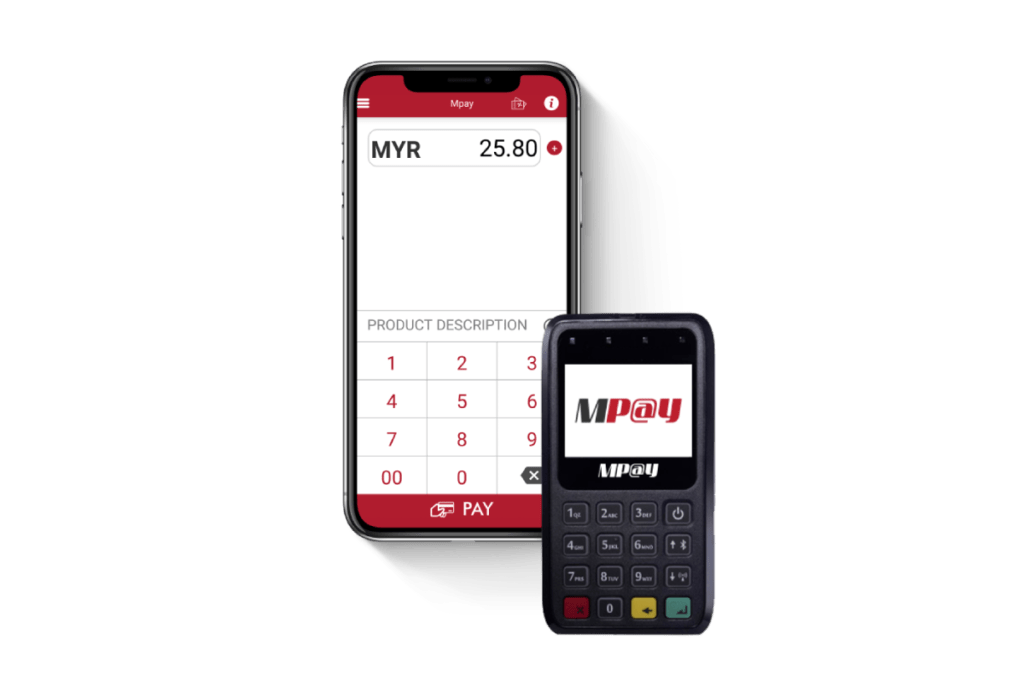 MPOS
Perform all card sales on the spot securely and receive payments – all with a small device that fits nicely in your pocket.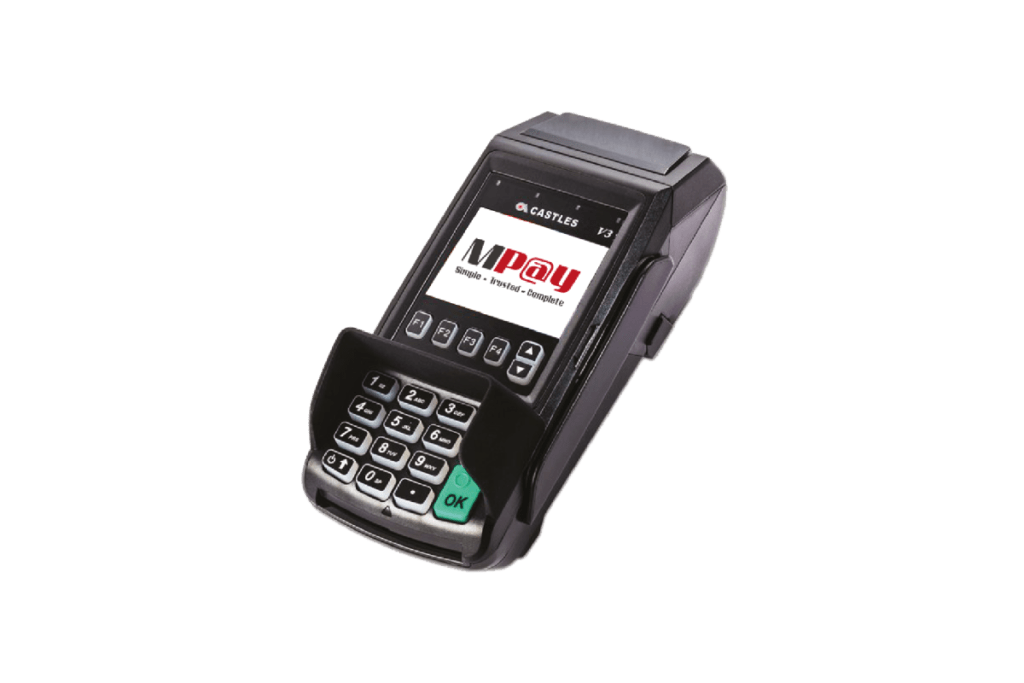 EDCPOS
Accepting payments seamlessly. A complete payment tool with all-round capabilities that provides you a secure and convenient...
Explore Our In-Store Payment Solutions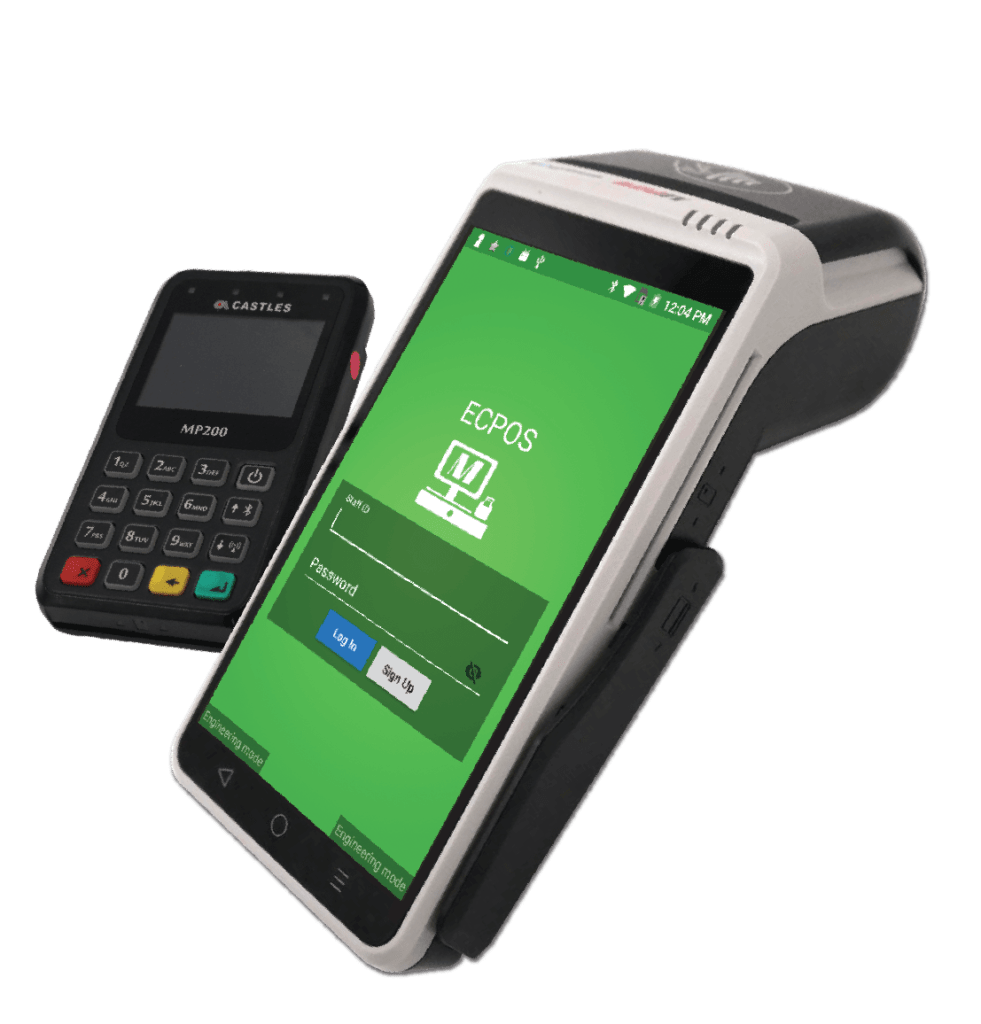 ECPOS
The portable ECPOS Point-of-Sales manages your store and keep you on top of your sales performance.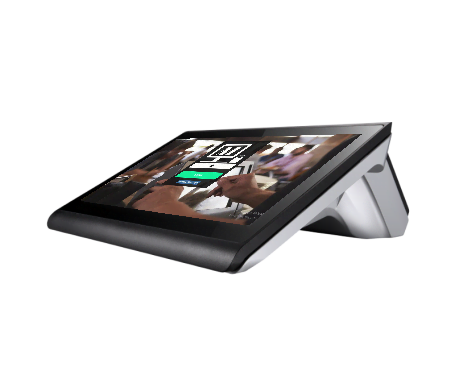 VERNPOS
Enhance your daily business operations with VERNPOS table, menu and inventory management.
Be apart of our connected ecosystem with MPay Pro Merchant Account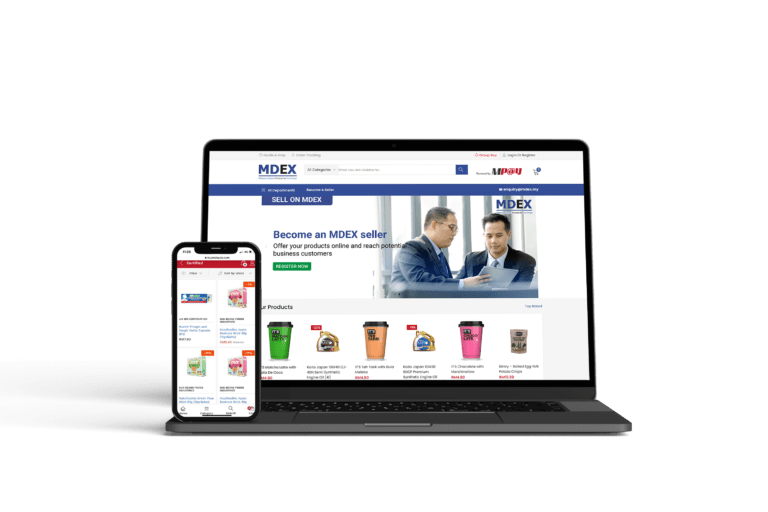 Get your own store on BuyMalaysia and MDEX
By opening an MPay Pro Merchant Account, you will automatically get your own online store on our BuyMalaysia marketplace and MDEX procurement platform. In just 24 hours, start gaining online visibility and new sales opportunities. Accept payment instantly and deliver your product easily with our logistics management services and more.
Borrow money and boost your business growth
Our business lending services are designed to meet your business cash needs. From merchant cash advance based on your business performance with MPay to peer-to-peer financing option, get as much as you need to help your business move forward with friendly repayment terms that suit you best.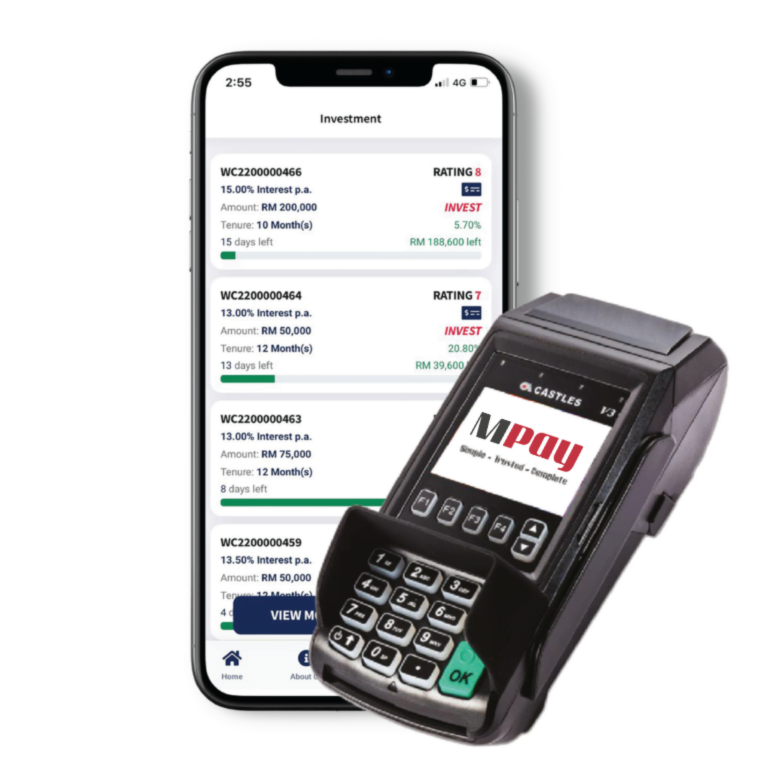 Data-based Loan
Apply online and get financing for your working capital, supply chain, program financing and more - anytime you want once you have become a registered MPay merchant.
Fast Approvals
Timing is everything in business. Our fast approvals mean you can make faster decisions on your business growth plans.
Offer RM5,000 - RM5mil loan amount
Get personalized loan offers based on running your business with MPay. We offer as much as we believe will help you grow your business and have better cashflow.
Licensed and Regulated
Our business lending services are offered in collaboration with our sister company QuicKash and licensed and regulated by Securities Commission Malaysia (SC) and Ministry of Housing and Local Government (KPKT) to ensure you that we handle lending and repayment responsibly.
Financing options offered
Fixed financing amount at RM25,000 , RM50,000 & RM100,000
Short term financing at 3, 6 or 9 Months
Issuers have been in business for 12 months
Able to provide a guarantor or collateral for the financing amount
Affordable interest rate for good credit rating issuers
Fast assessment and approval
Financing amount above RM 100,000
Duration of financing up to 12 months
Issuers have been in business for 12 months
Able to provide a guarantor or collateral for the financing amount
Fast approval with complete documents
Pre-approved for MPay Merchants: Receive automatic cash advance limit equating 50% of your monthly average MPay terminal revenue.
Choose how you re-pay: Get more flexibility - making monthly repayment or choose to repay by terminal settlement daily.
Transparent pricing: Simple Principal + Interest calculation with a flat service fee of 3%
Instant Funding: Get money in your account within seconds once you get pre-approved.