HomeRemit - Cross Border Remittance
The best and easiest way to send money abroad
Transfer money to your home country using our mobile app -
Safe, Convenient & Fast
Sending

money

to

your

home

country

made

easy

with

us
Download, verify, and send money instantly!
Register in minutes
Download and register HomeRemit account
Verify your identity
All you need to send money is your passport
Top-up your account
Add money using your bank account or e-wallet
All set!
You are ready to send money abroad
The

easiest

and

fastest

way

to

send

money

abroad
HomeRemit helps you send money to your home country safely from the comfort of your home
100% Online, 24/7
Send money anytime, anywhere
Fees & Exchange Rates
Enjoy competitive remittance fees and forex rates
Fastest Way To Transfer Money Abroad
Use our app for straight through money transfers
Receive Money Instantly
Amount transferred will be credited into beneficiary's bank account instantly
Safe & Secure
Licensed by Bank Negara Malaysia to operate cross-border remittance business
Correspondent Partners
We work with established & reliable correspondent partners e.g. Finnet in Indonesia
2

ways

to

send

money

abroad
Payments can be deposited directly into the beneficiary's bank account or
it can be collected* in cash at the beneficiary's preferred pickup centre
*available on selected countries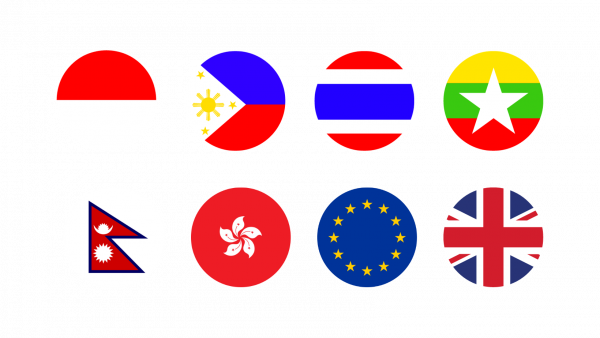 Customers may visit www.bnm.gov.my to verify our license credentials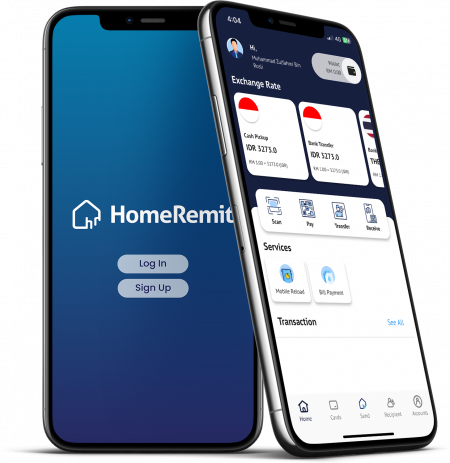 Get HomeRemit!