Our leadership team is made up of dedicated, focused and experienced personnel. We're on a mission for better financial inclusion in Malaysia.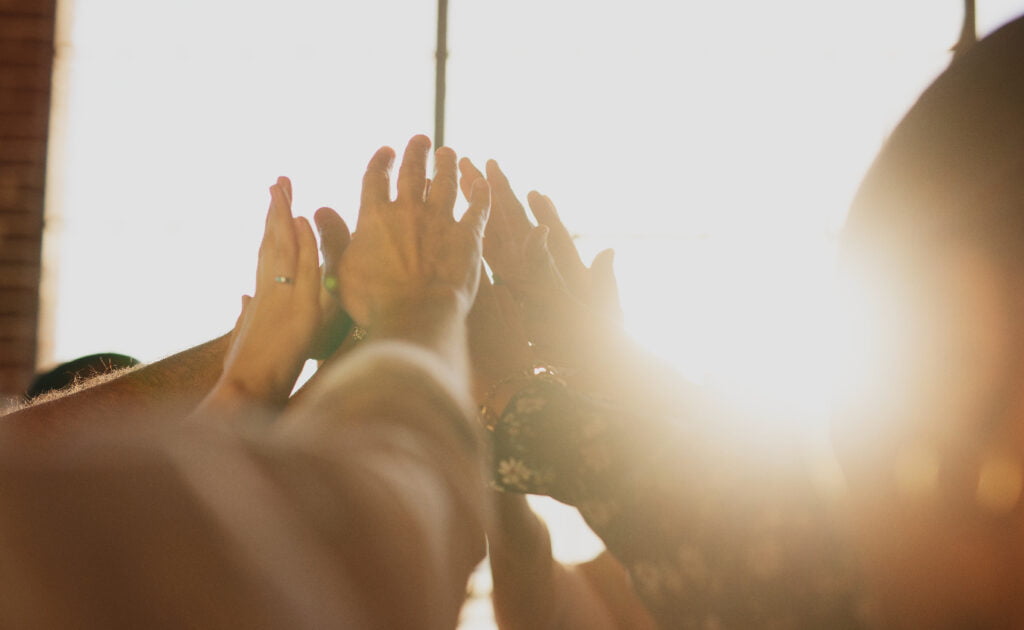 Digital finance for everyone
With a passionate team based in our office in Malaysia, MPay is proud to have some of the best mindsworking towards our vision to make reinvent digital finance banking as we know it, and disrupt an industry that is ripe for change.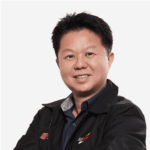 Dato' Chew Chee Seng
Group Managing Director / Group Chief Executive Officer of MPay / MPay Founder
Dato' Chew founded MPay Group in 2000. He is responsible for the formulation and implementation of the overall business strategies and policies of MPay Group. Today, he is the MD and CEO leading the company that is challenging banking for Malaysia in the digital age.
Dato' Chew began his career as an Instrument Engineer cum Observer in Schlumberger Limited. In 1994, he joined Dataprep Holdings Berhad as the Account Manager and left to set up MPay Group in 2000. His passion in solving problems with technology, along with a wealth of experience working in financial technology and investment banking, led him to steer the MPay Group to become a trusted payment solutions and service provider to financial institutions in Malaysia. Over the last 10 years, Dato' Chew has led MPay Group to acquire more than a dozen regulated business licenses from various authorities. Along with the licenses, the Group has invested in more than twenty different companies across payments, credit, e-money, P2P lending, digital ID, digital signature, e-commerce, artificial intelligence, machine learning, data analytics, blockchain, digital assets and other areas of fintech. Dato' Chew graduated with an honour degree in Bachelor of Science in Computer Science and a General Studies degree in Business Management from Universiti Sains Malaysia.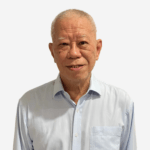 Benjamin Ng Yin Hing
Group Chief Operating Officer
He rejoined MPay in 2021 as a Digital Banking Consultant to develop the application to BNM for a digital bank license. Ben previously joined MPay as Chief Marketing Officer in 2011 until 2012.
Benjamin has 50 years of experience with knowledge and expertise in cards and payments business models / dynamics. His repertoire includes key leadership positions in Standard Charterted Bank, Hong Leong Bank, and Myanma Apex Bank. A true banker at heart, he holds a Distinction in Law Relating to Banking, Distinction in Monetary Theory & Practice, and Finance of Foreign Trade & Foreign Exchange from Institute of Bankers, London (now Chartered Institute of Bankers, London).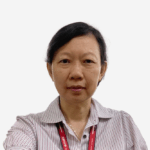 Datin Chin Shea Swong
Group Chief Operating Officer
Datin Chin Shea Swong joined MPay in 2006 as Chief Operating Officer of the Fintech company. In her role, she oversees MPay's back-office operations, in the areas of acquiring / issuing business, internal administrative functions and human resources related matters to meet operational excellence across the organisation.
With almost 30 years of experience in banking and EMV compliances, Datin Chin has expertise across customer experience, business operations and staff development and maintenance. She has a Bachelor of Science majoring in Computer Science and a general study degree in Business Management from Universiti Sains Malaysia.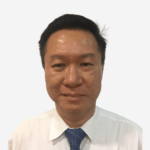 Alex Chay Ching Keong
Group Chief Financial Officer
Alex Chay joined MPay in 2016 as the Group Chief Financial Officer. In his role, Alex oversees the Group's Finance division, to accelerate the company's journey towards profitable growth and capital market readiness with the aim of becoming a digital financial services provider that people from all levels of society would use and benefit from.
A veteran of the financial and accounting industry, he is a Chartered Accountant, and an esteemed member of the Malaysian Institute of Accountants. Alex brings more than 26 years of experience in the areas of accounting and finance and has worked in various positions in public listed companies, SME companies and multinational companies. He holds a Master of Business Administration (MBA) degree from University of East London, United Kingdom.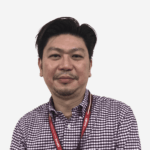 Bryan Tan Yew Loong
Group Chief Executive Officer of ManagePay Cards Sdn Bhd
Bryan Tan joined MPay in 2016 as General Manager, and is now the Group Chief Executive Officer of ManagePay Cards Sdn Bhd where he plays an instrumental role in spearheading the Issuing and Acquiring Sales Division.
With this appointment, he is responsible on every aspects of e-Payment portfolios, be it on technical specification needs, business customisation with respective clients, retaining a good relationship with the existing sponsor Banks among others. With a wealth of experience in the card business for more than 21 years, he also leverages on vast experience in Merchant Acquiring and Issuing-related businesses which encompasses of Corporate Billing Solutions, Co-Brands, Campaigns & Programs and many more. Bryan is an entrepreneur at heart, passionate about solving meaningful problems with practical solutions. He received his Certificate in Microsoft Office Applications in Informatics School of Technology, Malaysia.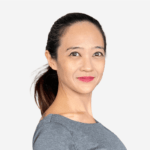 Tan Chia Wei
Chief Executive Officer of ManagePay Marketing Sdn Bhd
As the Group Chief Marketing Officer and Chief Executive Officer for ManagePay Marketing Sdn Bhd, Chia Wei oversees the Group's marketing, communications and branding division, with the important responsibility of shaping community friendly messaging while presenting world class brand image that everyone can be a part of.
Chia Wei joined MPay in 2017 as Marketing Manager of ManagePay Marketing Sdn Bhd and was promoted to the position of General Manager of ManagePay Marketing Sdn Bhd in February 2019 to spearhead the sales and marketing efforts for the Group. On 1 April 2019, she has been promoted to Group Chief Marketing Officer for MPay and Chief Executive Officer for ManagePay Marketing Sdn Bhd. Chia Wei has 20 years of marketing, advertising & promotions, events and Public Relations experience which spans multiple industries including banking, fashion and Fast-Moving Consumer Goods. As the founder of a local social enterprise, The Berani Project, she is passionate about social wellness of immediate surrounding communities where she championed financial inclusion for the underbanked and unbanked communities in Malaysia. Chia Wei holds a Bachelor in Environmental Engineering, from University of Nottingham, United Kingdom.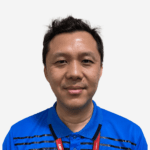 Lee Kin Hong
General Manager
As MPay's General Manager, Network, Kin Hong oversees the Technical Compliance and Network & Infrastructure Departments. He is also the Information Security Manager and Change Manager within the organisation.
He joined MPay on 1 March 2013 as Senior Project Manager handling PCI DSS Compliance. He was promoted to Assistant General Manager on 1 October 2016 before assuming current role as General Manager. Kin Hong has more than 22 years of experience with successful accomplishments in software project implementations, support, operations and outsourcing management. He has vast experience in ERP systems such as Financial, Payroll and Human Capital Management within local and Asia Pacific region. He holds an Advanced Diploma in Computer Studies and is a certified Project Management Professional (PMP).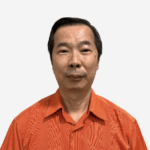 Liew Chun Kee
General Manager
Chun Kee is the General Manager, Head of Compliance in MPay. He is in charge of developing the Group's fintech businesses of e-payments, e-monies, e-remittances and P2P lending and ensuring the Group is up to standards set by BNM, SC, and other regulatory compliances on the various licences issued to MPay and QuicKash.
He joined MPay in 2019 as a Business Manager of ManagePay Services Sdn Bhd and was promoted to Business General Manager. Chun Kee has more than 20 years of experience including working in the "Big 4" accounting firms in Kuala Lumpur, Sydney, Hong Kong and Jakarta as a tax professional / lawyer / partner having been admitted to the High Court of Malaya and the NSW Supreme Court. Chun Kee holds a Master of Laws from University of Sydney and a Bachelor of Laws and Bachelor of Commerce from University of Melbourne.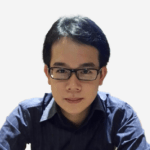 Ian Han Yian Ting
Senior Manager, Head of Product Specialist
As Senior Manager, Head of Solution Specialist in MPay, Ian oversees project implementations and the Pre-sales and Project Management team to ensure smooth running of daily operations and to provide good customer service support to our valued corporate clients, preparation of commercial proposals, and tender submissions.
He joined MPay on 1 September 2016 as an Application Consultant and Technical Solution Specialist. On 1 April 2019, he was promoted as Head of Solution Specialist. Ian has more than 9 years of experience in end-to-end software implementation projects, development, operations, support and outsourcing management. He also supported projects under Royal Dutch Shell Group (SHELL), Malaysia Airlines (MAS), and Goodrich UTC Aerospace System (UTAS). He possesses excellent business development and technical knowledge in Wallet, Mastercard, Payment Gateway solutions, project management and provides feasible solutions to SMEs and large corporate clients such as QSR Group, ETiQa, Johor Corporation (JCorp), Tokio Marine, Hatten Group etc. He holds an Honours Degree in IT (Computer Science) from Lancaster University, United Kingdom.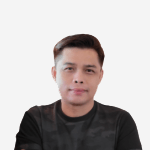 Ivan Kong King Loong
Group Chief Technology Officer
As MPay's Group Chief Technology Officer , Ivan oversees the Technical Support teams for technical support and IT development to ensure internal and external daily operations run smooth. In addition, he oversees the MPay Customer Care Center ensuring excellent customer service is provided.
Ivan joined MPay on in 2017 as Solution Architect for P2P system setup and implementation. On 1 August 2019, he was promoted to Group Chief Technology Officer for MPay and General Manager for ManagePay Technologies Sdn Bhd. He has more than 19 years of IT and business working experiences in General, Life and Takaful Insurance companies. With excellent development skills, technical supports, project management skills, Ivan provides feasible and result-oriented solutions. Ivan holds a Bachelor Degree in Computer Science from Campbell University, USA. He also has an Advance Diploma in Science from Kolej Tunku Abdul Rahman, Malaysia.